Hey Buddy,

Once again the date of your passing is upon us.. Not the kind of thing most parents celebrate.. Surely not a joyous memory for me either... But, I celebrate your life and the joy you brought to everyone that knew you...You had a special gift that lit up the room when you entered... An honest, caring, cheerful nature that those around you were blessed to know...

I smile when I recall the way you doted on your girlfriend's little girl...

You would have been a great father... It made me proud to see that in you.. You were such a good hearted person

I'm comforted to know you are in a better place and finally at peace... It brings me a lot of joy when I feel your presence every time you send me a sign... I only wish more parents were privileged to know their children are in that special place we call Heaven and they will meet again....

So, until that wonderful day when I look into your eyes and feel the warmth of your smile, I will sign off for now....

A father's love never ends...

Love ya,

Dad

Written by Duffy St. Pierre in loving memory of his son Madison Joseph St. Pierre
While We Are Apart I Will Hold You In My Heart and Never Let You Go

Distance may separate us,
But my heart will never let you go,
For I carry a part of you
With me always
It keeps me going through the day
It brings a smile to my face
And tears to my eyes
It is a part of my dreams
That I live for and cherish
That part is my wish, my only one,
To see you again soon
I know that wish will someday come true,
But for now I will hold in my heart
The memory of you
And never let you go
Author Unknown
How do you bear it all? The cry came from a mother whose son had died only weeks before. We were in a circle looking at her, looking around, looking away. Tears in our hearts, in our eyes. How do we bear it? I don't know, but the circle helps.

~Eva Lager, TCF, West Australia~
For the Newly Bereaved........

There is no detour around bereavement. There is no short cut in the mourning process. It must be worked through. As you are empty, so is the world around you. You are living a nightmare. You think, "I have touched the bottom of despair. I can't go any farther".

You do go farther... you may cry hysterically, or you may remain outwardly controlled, showing little emotion. Reactions are varied and contradictory. Not all questions have answers. Unanswered whys are parts of life. You reject the overtures of your friends. How dare they talk of your future when you know life holds nothing for you? Your heart is breaking ---- and they offer you clichés. Accept their companionship, but you need not take their advice. Do what is best for you.
Grief is universal. At the same time it is extremely personal. Heal in your own way. Of course, your weeping will not bring back your loved one, but that's why you cry --- because you cannot bring your beloved one back to life.

Mental health is the recognition of pain and the attempt to live with it. This depression is not weakness; it is part of the mournful work of saying "good-bye" to your beloved. You are more aware than before of what is significant and what is trivial.

From Living When a Loved One Has Died, by Rabbi Earl Grollman
The seasons change and people change but the heart knows that love stays the same. What we wouldn't give to hear "Hey Mom and Dad, guess what?" We parents all have special moments. They stop our world. And for that moment we're with our child. We cherish the memories and whisper...

WE LOVE YOU.....FOREVER!

~TCF Seacoast, NH Chapter~
Litany of Remembrance

In the rising of the sun and in its going down
we remember them.

In the blowing of the wind, and the calm of its stillness,
we remember them.

In the opening of buds and in the rebirth of spring,
we remember them.

In the blueness of the sky and in the warmth of summer,
we remember them.

In the rustling of leaves and in the beauty of autumn,
we remember them.

In the midpoint of the year, and as its beginning and end,
we remember them.

When we are weary and in need of strength,
we remember them.

When we are lost and sick at heart,
we remember them.

When we have joys we yearn to share,
we remember them.

So long as we live, they too shall live,
for they are now part of us,
we remember them.
Roland B. Gittelsohn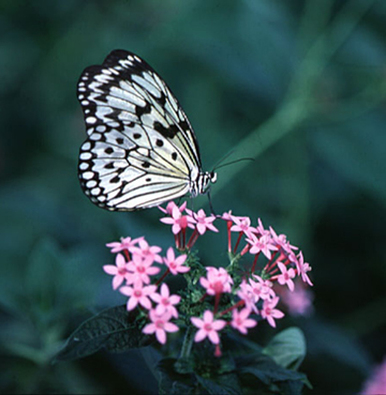 IF WE COULD HAVE YOU BACK.....

If we could have you back for just one day
There would be so many things we would like to say
If we could just be with you for one whole day
To have you close and know that you really are Okay.

If we had known that you would be gone forever
If we had known all those ties were going to be severed
If we had known the pain, the loss, and the ache
If we had known the difference without you would make.

In the darkness you slipped away from us all,
Now it's just your memories that we have to recall,
They say that parting is such sweet sorrow,
But it's the longing, the wondering, and how to cope with tomorrow

They say that grieving a child is the very worst
Cause life's plan is that the parents should go first.
Now all we have are memories, the good times that we had,
We spend so much time in tears, and pain and feeling sad,

So if we could have you back for just one day,
You could let us know, how to cope until that judgment day,
When we'll be together as a family once again,
When we'll all be happy and free from all this pain.

Oh! It's so hard to live when your child has to die,
Then we spend our lifetime trying to say Goodbye!

Ann M.King
Coquitlam. BC Canada
You Will

You will live. Although you feel like you are dying. You will laugh once again. Although you feel that emotion is lost forever. You will think clearly again. Although you feel very confused most of the time.

You will celebrate your child's life. Although now you are enveloped in the whys and if onlys of your child's death. You will somehow work your way through this rough work called grieving.

Although today you feel you are slipping backwards. You will find love, understanding and caring with The Compassionate Friends.

Although today you are lonely, isolated and withdrawn.

Choose the You Will. I did, and it is helping with that large hole in my heart.

~Carol Joyce, TCF, Fort Lauderdale, FL~