Support Webinars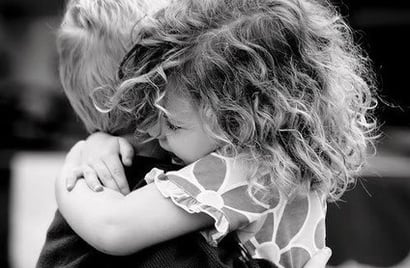 The Compassionate Friends provides its webinars free of charge as a service to the bereaved. If you have questions about the webinars please email us at webinars@compassionatefriends.org.
Addiction Education
Barbara Allen --Death of a Child from Substance Related Causes -- A child's death from any cause is a profound loss. When substances including alcohol and/or drugs (legal or illegal) are involved, additional layers of grief are all too common. Stigma and shame often complicate the grief process. Whether the death came after a single encounter, a history of substance abuse or from the disease of addiction, processing this loss has its own set of complications. Substance related deaths continue to skyrocket with prescription medications now the leading cause of death where substances are a factor. Moving from an outdated moral model of ignorance to a model of disease, using science and compassion, we find hope. Together we learn how to cope with anger, guilt, depression and possible regrets. Together we learn how complicated substance related issues are and from there find hope and healing. No Shame or Blame ~ Just Love ®. Presenter: Barbara Allen

Barbara's son, Jim, died in 2003 from an overdose of heroin and alcohol at the age of 35. Her brother, Bill, and niece, Amanda, also died from substance related causes. She and her husband, Tom, have been active in TCF serving in many roles since 2003. Having lived with the disease of addiction through Jim's twenty-two year battle for life, Barbara lost hope when he died. Shifting her research focus and collaborating with other parents, she established a foundation offering scholarships for recovery services (James' Place). Barbara manages an educational program, http://www.shatterthestigma.com/, to help those who suffer the disease and those who love them better understand the complexities of substance issues in today's world. A published author, she is a leadership coach and yoga teacher. Barbara freely distributes her popular wristbands No Shame or Blame ~ Just Hope® through her website.
PRIVATE TCF GREATER NEW ORLEANS CHAPTER FACEBOOK GROUP
Please join our private TCF Greater New Orleans Chapter Facebook group. Please email your chapter leaders at tcfnola@gmail.com and we will send you an invite to join our group.
PRIVATE NATIONAL TCF FACEBOOK GROUPS
The Compassionate Friends offers a variety of private Facebook Groups. These pages are moderated by bereaved parents, siblings, or grandparents, and may not be accessed unless a request to join is approved by a moderator. Please click on the link below which will bring you to the National TCF Website. There you can select the group you wish to join and answer the screening questions so we can confirm your request.
TCF MEMORIAL GARDEN BRICKS
To Honor Our Children
Organizational Links

The following national nonprofit organizations have missions which are similar to that of The Compassionate Friends, listing of sites does not imply an endorsement by TCF and is included to provide sources of useful information for bereaved families.

AARP - American Association of Retired People Grief and Loss program includes online articles, publications, support groups, and discussion boards on coping with the loss of a family member.

ACCESS - Aircraft Casualty Emotional Support Service provides peer grief support and resource information to those who have survived or lost loved ones in air disasters.

AFSP - American Foundation for Suicide prevention is dedicated to advancing knowledge of suicide and the ability to prevent it, and in supporting those who are bereaved after suicide loss..

Alive Alone - designed to benefit bereaved parents whose only child or all children have died by providing a self-help network and newsletter to promote communication and healing.

BabySteps - named after the baby steps that form the long and difficult road to recovery from the loss of a child.

BPUSA - Bereaved Parents of the USA offers support, care, and compassion for bereaved parents, siblings, and grandparents.

Center for Loss in Multiple Births - by and for parents who have experienced the death of one or more children during a multiple pregnancy, at birth, and through childhood.

Comfort Zone Camp - No charge nonprofit camp for siblings and children (age 7-17) coping with the loss of a sibling or parent

griefHaven - griefHaven provides loving support, hope, and hands-on tolls for those who have lost a child, brother or sister, or grandchild, and also provides education to professionals and others seeking to help bereaved family members rebuild their lives.

Hospice Foundation of America - includes information about hospice care and programs including bereavement support for families using hospice.

MADD - Mothers Against Drunk Drivers has a mission to stop drunk driving, support victims of violent crime, and prevent underage drinking.

National SIDS Resource Center - provides information services and technical assistance on sudden infant death syndrome (SIDS) and related topics.

NILMDTS - Now I Lay Me Down to Sleep Foundation's national network of photographers donate time and materials to preserve precious memories through photographs taken at the hospital when a baby has died at birth.

SHARE Pregnancy and Infant Loss Support - SHARE's mission is to serve those who are touched by the tragic death of a baby through miscarriage, stillbirth, or newborn death.

SIDS Network - Sudden Infant Death Syndrome Network offers latest information, as well as support, for those who have been touched by the tragedy of SIDS/OID (other infant death).

SOS - Survivors of Suicide helps those who have lost a loved one to suicide to resolve their grief and pain in their own personal way.

TAPS - Tragedy Assistance Program for Survivors is made up of, and provides services to, all those who have lost a loved one while serving the country in the Armed Forces.

Twinless Twins - serves in support of twins (and all multiple births) who suffer from the loss of companionship of their twin through death, estrangement, or in-utero loss.